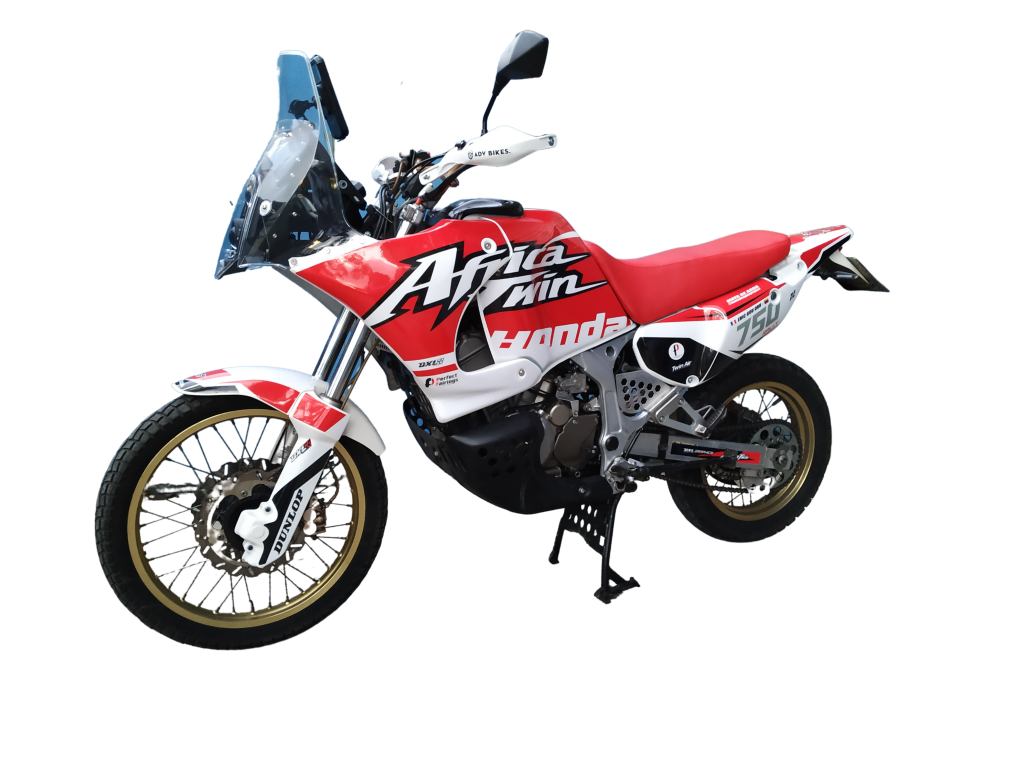 HONDA AFRICA TWIN RD07
RALLY BUILD
________________________
This is about a "transformation " from a legendary old bike to a new adventure bike!
Follow us on our social media and stay tuned on all our projects :
Instagram -> https://www.instagram.com/perfectfairings/
Facebook -> https://www.facebook.com/PerfectFairings
________________________
01.The Bike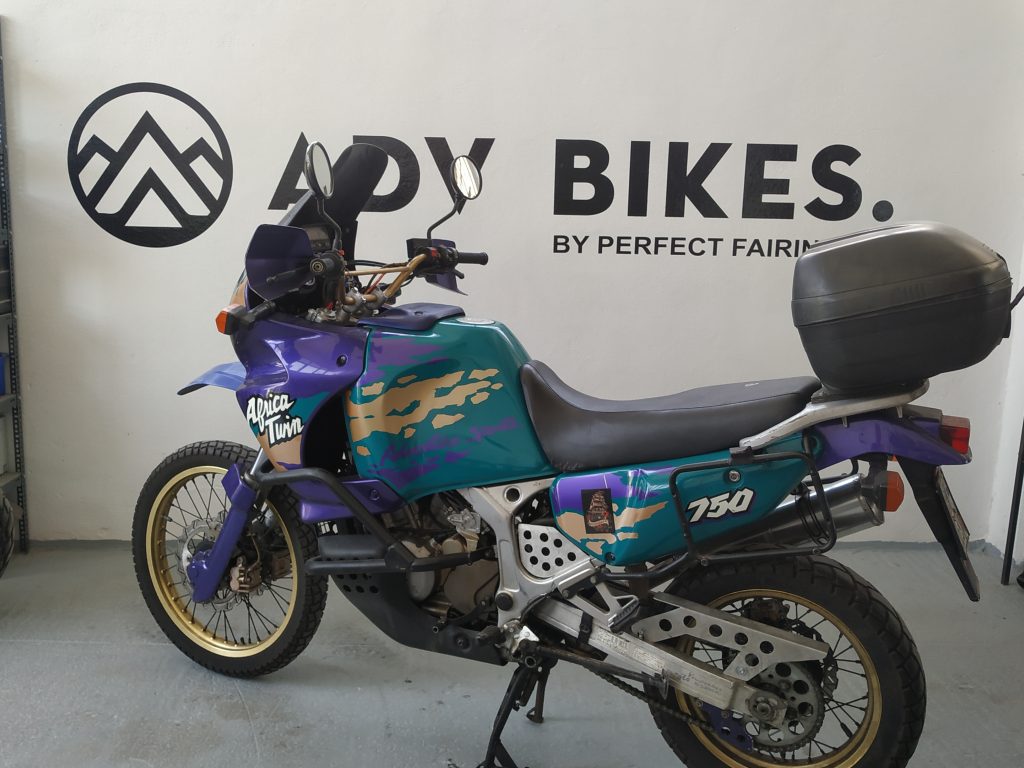 The bike which we received and asked to make it looks like a new rally bike was a
Honda Africa Twin RD07 1993.  It was a great bike to work and make a nice rally bike.
The bike we received was a hard used bike almost 30 years old , so we start working on it
on several designs but the final decition was taken from the bike owner . The bike was bought
for a reason , a nice rally projct .
The "Mata De Aqua Project " https://www.instagram.com/matadeaguaproject/
________________________
02.The PROJECT
First thing we had to do was to remove all plastics and headlights including
the rear brake light .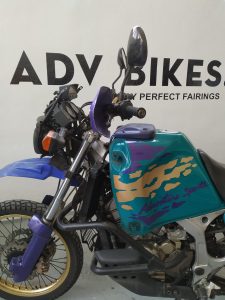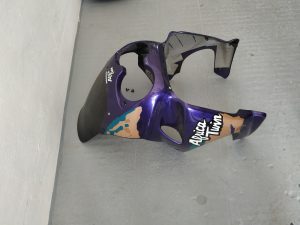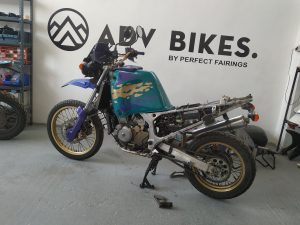 Then we have removed the chain guard,radiator guards and the aluminium frame covers.
New parts designed in order to replace the old parts.
-Radiator protections
-Chain guard
-Frame covers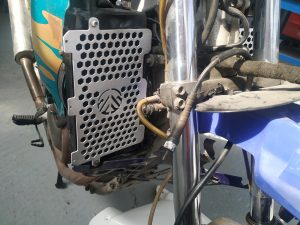 Once we finished with the design it was the time to place the new goodies on the bike !
*In the main time navigation tower was ready to take place on the bike !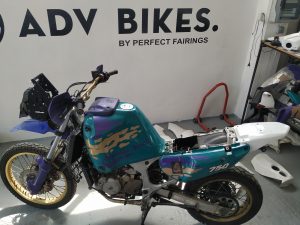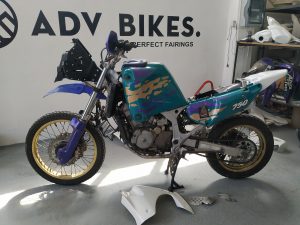 Next big step was to install the navigation tower , it was easy enough as the Africa have a
bracket from factory to hold the headlights and clocks !
Navigation tower is now on the bike so we can start making the new side panels !!
"Navigation tower is the main part which holds the

headlights, speedometer and also have brackets for the 

new windshield ."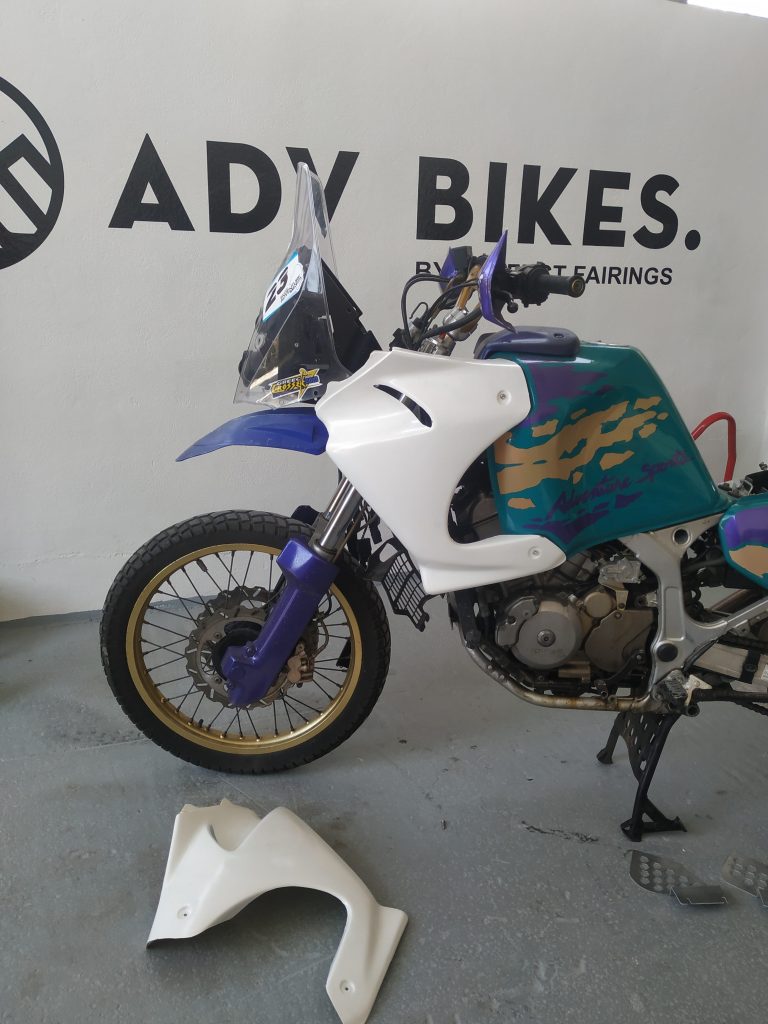 Side panels ! This maybe sounds easy to do but its a very slim line between the fail and success …
First step was to produce a pair of fiberglass standard side panels , like the OEM .
We made the fiberglass panels and we start drawing new designs .. The original idea
was to keep the air intakes on the side panels ,this was not good at all in real life 🙂  .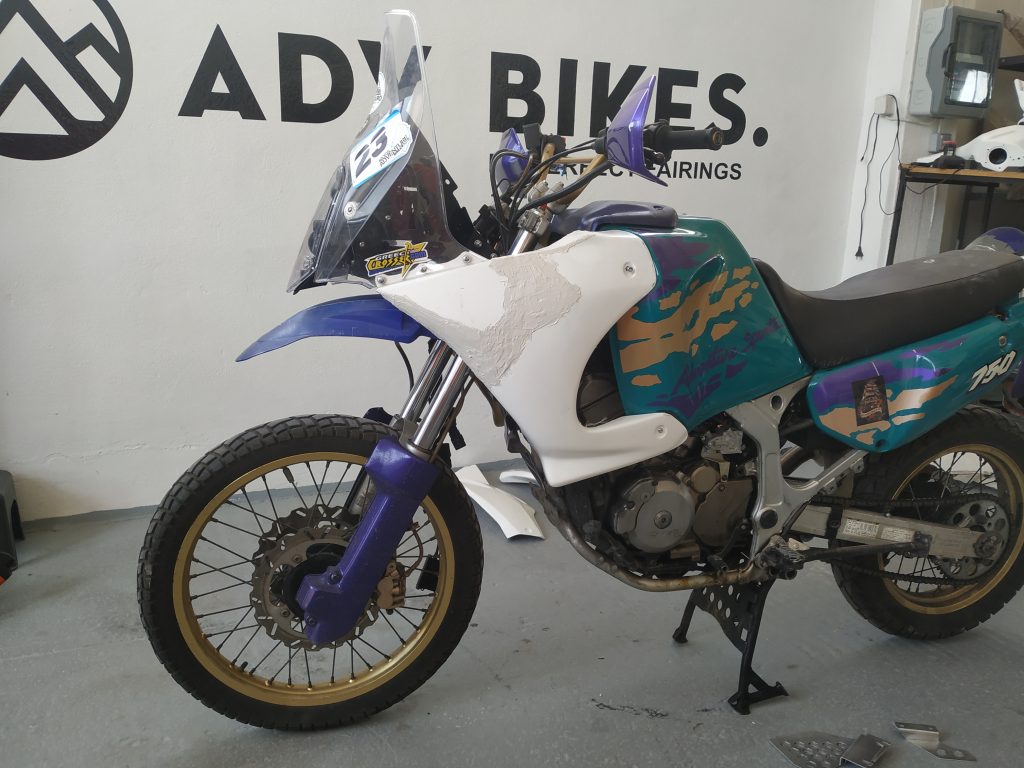 We start cutting the standard side panels and with some magics the first prototypes getting a nice shape ! The result was better than the one with the air
intakes on the side panels . The whole bike was looking "aggressive rally" ,new side panels fits like a glove on the bike without any modifications  and we are really happy !!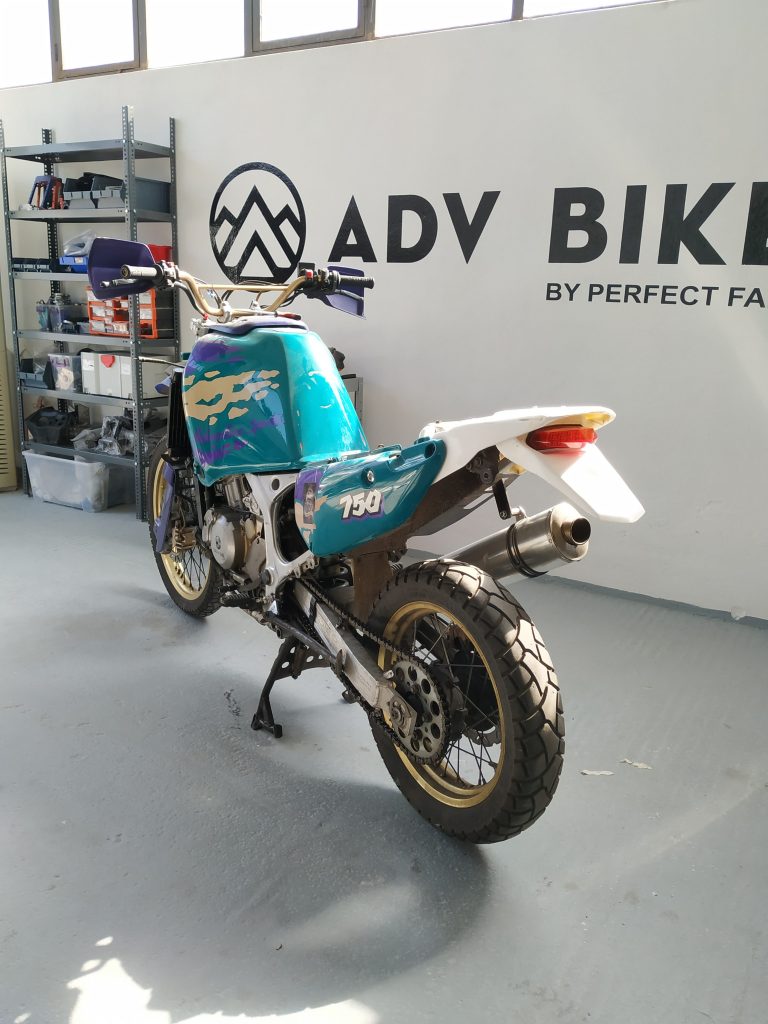 Next job to do was to fix a nice tail / lisence plate holder .. As we had something from our previous projects we decided to go with it .
Few modifications in order to get a great fit on the standard rear fender mounting points .
Yes !! The new fender was really nice , nice lines which follow the bike and doesnt look like an extra part !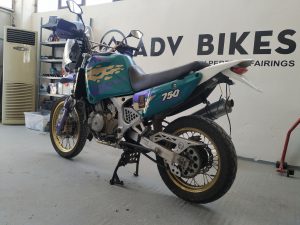 ________________________
3.The Rally Bike
All parts are ready , tested and already on the bike !
Lets see what we have ..
-Rally side panels
-Navigation Tower
-Radiator protections Aluminium
-Frame covers
-Chain guard
-Rear fender Rally style
Next step was the roadtest and feedback 🙂