Husqvarna 701 Enduro 
2016 2023 
RALLY KIT GEN2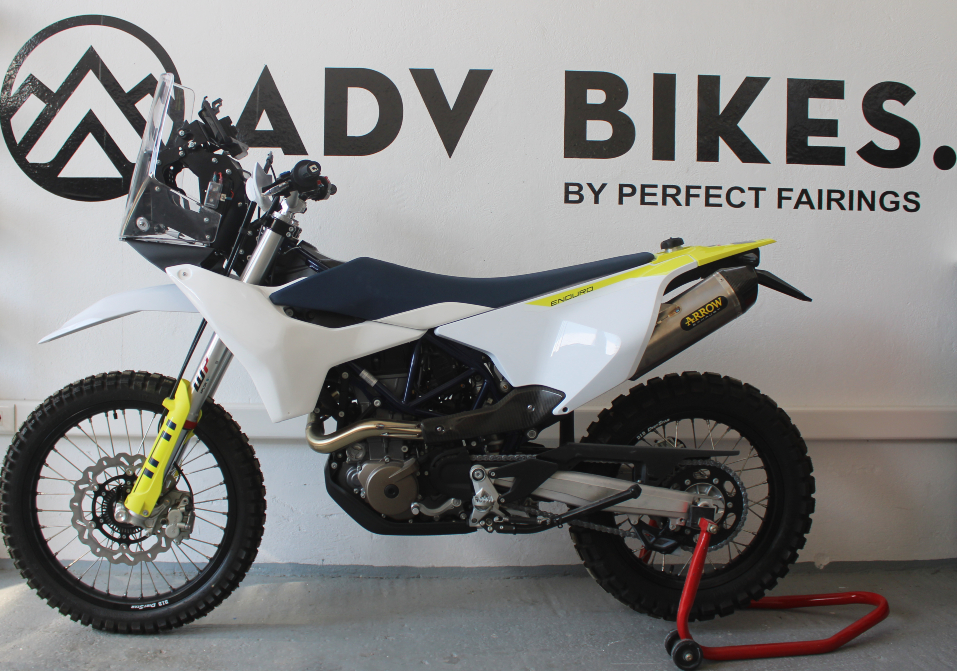 This fairing kit comes ready to install it on your bike.
Main headstock bracket is a bolt on billet CNC MACHINED bracket which NOT require weld – drill or glue in order to mount it .
Side spoilers which comes with the kit are direct replacements of the stock side spoilers . Side spoilers are designed to fit direct on OEM mounting places like the standard side spoilers .Extra stong and durable .Highly tested from experienced rally raid riders.
Navi tower is designed for OEM speedo and includes a holder for your GPS or other equipment you like . Its made of Aluminium ,coatted black.Its very durable and comes pre assembled .
Lighting sytem is street legal ,Hella brand .Same lights as on the KTM Rally bikes
This kit use OEM KTM Windshield -headlight mask -stoneguard and air spoiler
Part list of the kit :
KTM OEM Windshield
KTM OEM Headlight mask
KTM OEM Stoneguard
KTM OEM Air inlet ,wing
Hella LED lights Hi-Lo
Hella LED position light
Plug and play wiring harness
Fiberglass Side spoilers
Headstock CNC machined bracket
Pre assembled Navigation Tower
WINSHIELD ,OEM PARTS:
We use the OEM KTM DAKAR RALLY windshield ,headlight mask and stone guard protector for the lights .These parts comes direct from KTM ,they are tested for over 4 Dakar rallies and on the hardest rally raid condition arround the world.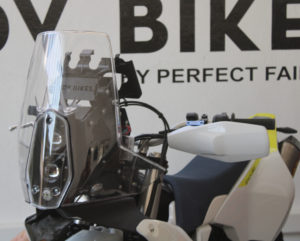 NAVIGATION TOWER:
The navigation tower is made from aluminium and comes ready pre assembled .It comes with bracket for OEM speedo ,ABS button and holes to add the OEM indicators also you can add any GPS or other navigation equipment you have on the GPS plate we have on the tower (it comes with rubber anti vibrate holders but highly recommend to add a mount and not diretly your GSP or Mobile phone ).It fits direct on the bike with the support bracket which comes with the navi tower.
Tower comes ready with pre installed headlight mask ,lights,lights stone guard .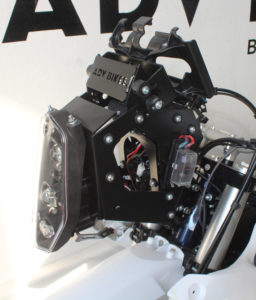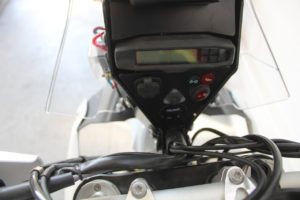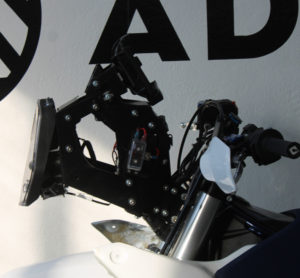 LIGHTING SYSTEM:
We choose to go with OEM lighting system ,as the Dakar bikes and also as many other Auto-Moto industies go .Hella lights Hi-Lo .Comes with plug and play hight quality wiring harness .
Lights details:
Module 60 LED
➔ Particularly compact LED headlamp series
➔ Specially developed lens system for homogeneous illumination
➔ Enables easy conversion from halogen to LED technology
PRODUCT FEATURES :
Anyone on the road or in the field at night must be able to rely one hundred percent on their illumination. HELLA's compact Module 60 LED headlamp series provides particularly homogeneous illumination and offers exactly the safety and reliability required on the road as well as in offhighway applications. The lens system specially developed by HELLA focuses the light of the LEDs and distributes it ideally over the application area. Additionally, the products are durable and resistant to vibration, dirt and water.
A special version with an additional mounting frame is available for agricultural and construction machinery. The fixing points of the mounting frames are identical to those of the already established Module 60 halogen headlamp series. Thus, the conversion to LED technology is even easier and faster with this version, in just a few steps. The modules are available as low beam or high beam version.
Technical data:
Operating voltage/ Rated voltage 12 V Light source type LED
Power consumption 16 W
Colour temperature 6000 K
Protection class IP 6K9K and IP 6K7
Type approval ECE, FMVSS108
Housing Aluminum die cast Protection Overheating and reverse polarity protection Connection TYCO connector (HB3)
Lens material Glass
Manufactured in Austria
Weight 278 g
Including:
Hi beam LED LIGHT
Lo beam LED LIGHT
KTM OEM PART NUMBER :
# 76714001000  – Low beam
# 76714002000  – High beam
SIDE PANELS:
Side panels are direct replacements of the OEM panels,comes ready to mount .Mount direct on standard mounting points and no need to relocate anything .
Hight quality woven fiberglass
High quality polyester resins
Painted with Automotive paint ,ready to use . White color*
Carbon Fiber/Kevlar reinforcement on mounting points for extra strenght
Pre drilled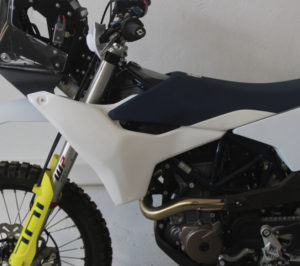 Preparation Time 10-15 (business) days after order received